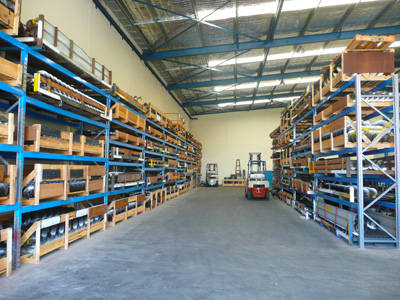 AUGER SUPPLIES WA is a family owned and operated business based in readily accessible Forrestdale in Perth, just next to the intersection of Tonkin Hwy and Ranford Road.
Prior to January 2009 you may have traded with us under the name "Barrel & Flighting Supplies".
WHAT WE DO
Manufacture of spiral welded steel tube
Stock and supply of continuous and segmented flighting
Manufacture new augers
Repair augers
Supply kit form components for DIY manufacture of augers
We offer both wholesale and retail sales service.
TRANSPORT
Our purpose built premises provide for excellent truck access and a B Double can easily enter and exit though our circular driveway without any reversing necessary. Fork Lift loading facilities are available.
We will arrange for courier operators to pick up on a customer's behalf. The customer needs to have an active account with the courier or arrange prepayment. Gone are the days when the country couriers will transport goods for unknown customers.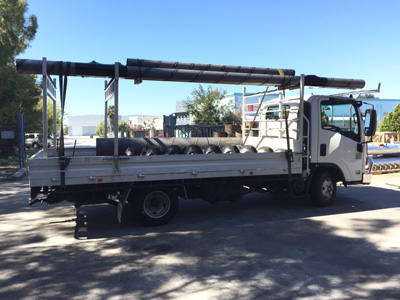 We provide a delivery service to local freight yards and normally do a run once a week subject to demand. A nominal fee of $45 plus GST is charged regardless of what we transport provided the transport yard is within our normal delivery area.
Legally we can carry 7 metre tubes on our carry frame but there is an associated weight limitation of 190kg. Most country transport truck operators (semi types) expect us to deliver to their yard when we can, rather than have them pick up from our factory. Some freight yards will provide a pick-up service for these operators.
Where transport is involved the customer is responsible for insurance of purchases. Once a courier picks up from us, or we deliver to a freight yard, we have no further responsibility for your goods.
Some free advice – Auger barrels dent readily, particularly if dropped by forklift operators. They can have a high 'mortality' rate at freight yards. Some yards tend to be worse than others!
TRADING TERMS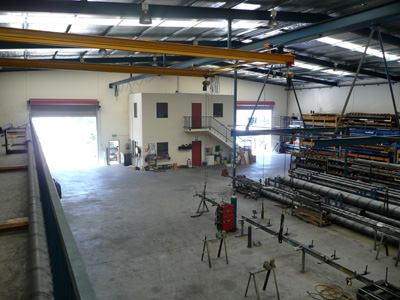 30 day EOM credit accounts are available for frequent use customers who settle accounts within the agreed period.
If you fall within this category please contact us for a credit application form.
If you do not have a credit account with us then all goods must be paid for before they leave our factory.
We accept the following forms of payment:
EFT (internet banking)
CREDIT CARD (a 1.5% surcharge applies to purchases over $1000)
CASH (however no change is kept onsite)