WE SUPPLY   ALL DIY COMPONENTS you require to manufacture your own Auger. Check out the condensed catalogue of Pipe, Bearings, Laser Cut items, Poly and Machined Products below. Need something that's not on the list? We may be able to source it for you! Ready to order? Send us an email or give us a call!
AUGER CASING & FLIGHTING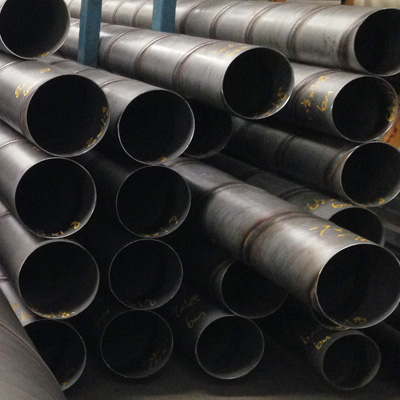 SPIRAL WELDED TUBE
4″ OD through to 24″ OD, up to 3mm thick in MS. We also roll 2mm SS304. Click HERE for more info.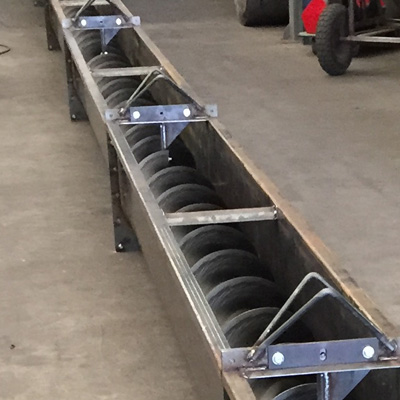 PRESSED AUGER TROUGH
U trough modules are pressed to order and available in almost any size. Available with or without lid.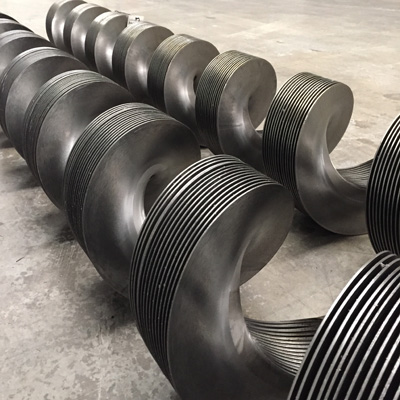 AUGER FLIGHTING
We are the largest stockist of continuous flighting in Australia. Click HERE for more info.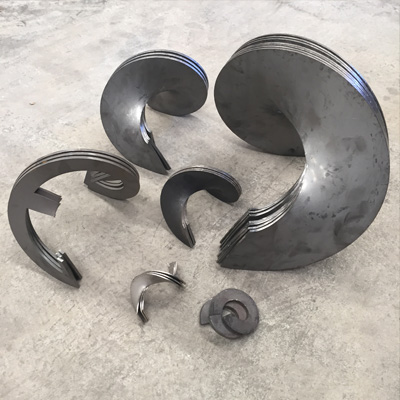 SEGMENTS
Segmented Flights are available in almost any size or thickness you can imagine. Click HERE for info.
PIPE
We stock CHS Black NB Pipe in 6.5M lengths and can usually source any sizes we may not have in stock. We supply full & half lengths.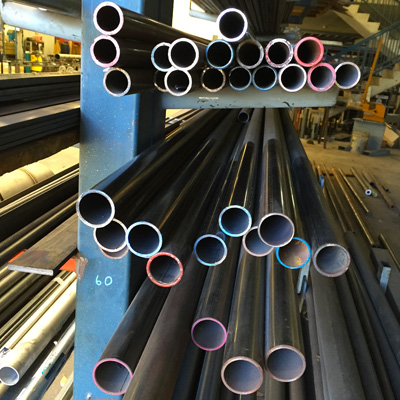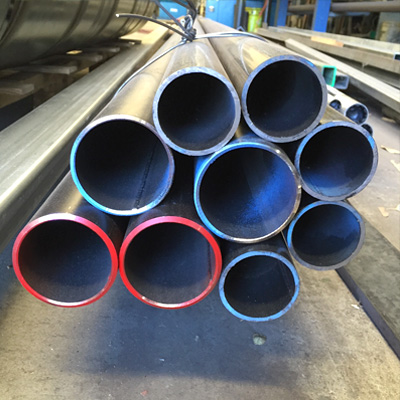 FLANGES & ENDPLATES
We stock a good range of MS laser cut flanges, endplates and other laser cut items that fit our barrel sizes. Stainless Steel is available by order.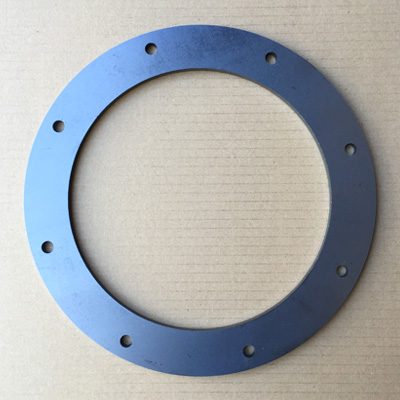 LASER CUT FLANGE
Designed to fit our Barrel Sizes.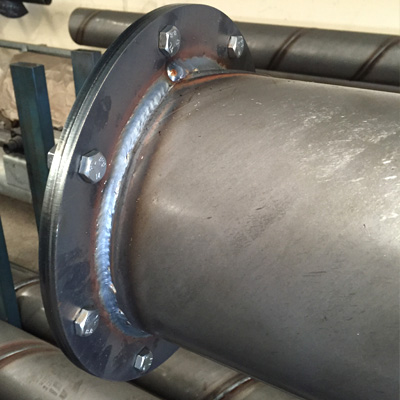 Example of Use: Flange welded to the end of barrel for use with a Bolt On Removable Endplate.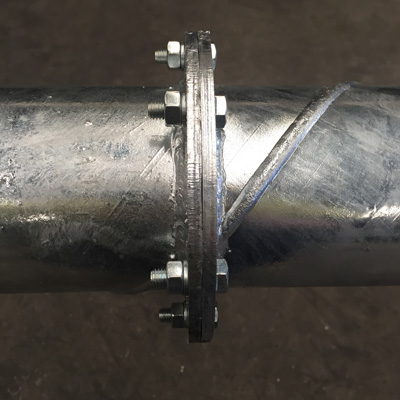 Example of Use: Joining Flanges used to bolt 2 pieces of barrel together. Great for transport purposes and ensuring you have a perfectly straight auger when joining two pieces of barrel.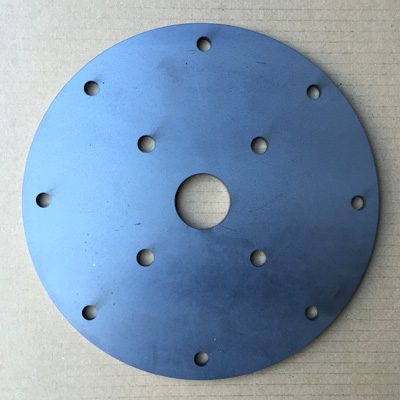 BOLT-ON (Removable) ENDPLATE
Designed to bolt onto our Laser Cut Endplates, with Bearing Assembly Footprint to suit the auger size.
Example of Use: Removable Endplate Bolted onto Flange with Bearing Assembly, enabling auger to be pulled out for maintenance.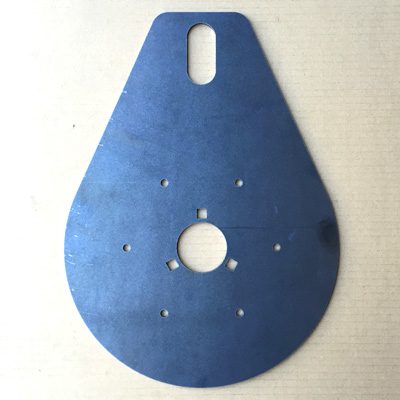 TEARDROP ENDPLATE
Used where a safety cover for a pulley/chain drive assembly is required. (Shown here with Pressed Flange Bearing Assembly footprint.)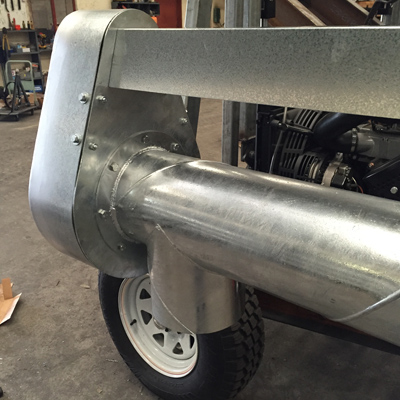 Example of Use: Fitted to a 13″ Auger with custom metal safety guard cover.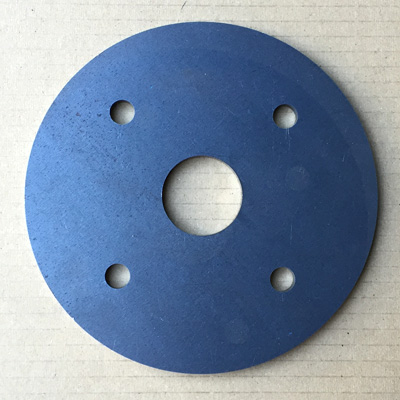 WELD-ON ENDPLATE
Designed to match our Barrel Sizes with Bearing footprint to match auger size.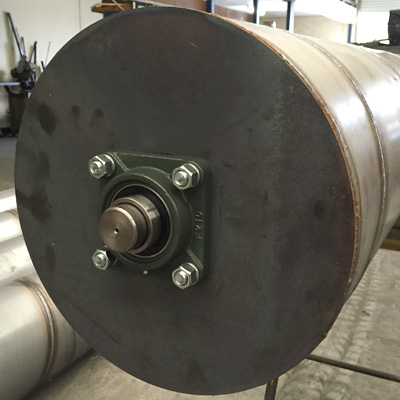 Example of Use: Welded on the end of the barrel in which the auger does not need to be removed.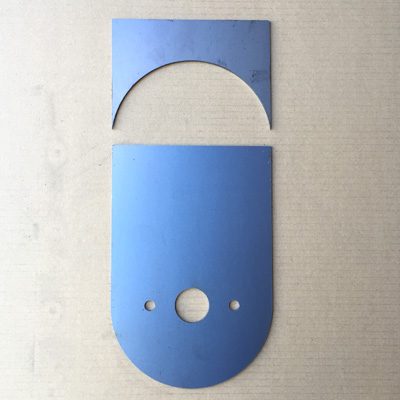 ENDPLATE HOPPER SET
Weld on endplate with bearing footprint and matching crescent plate to cut into barrel & DIY Hopper inlet. Can also be used for an outlet shute.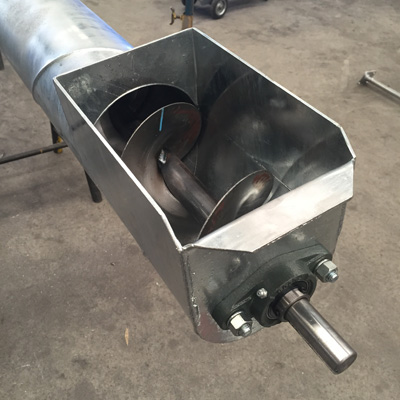 Example of use: Shown here on a remanufacture of a Coles Seed n Super Auger.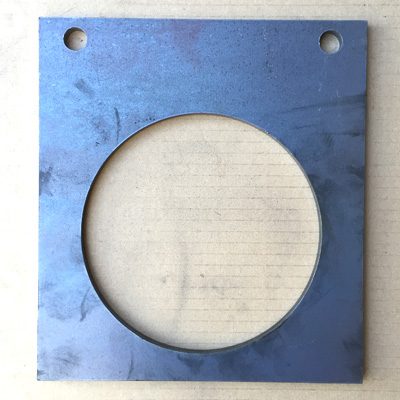 FOLDING HINGE PLATES (Small)
Designed to match our smaller barrel sizes, typically used in Seed N Super Folding Augers.
HINGE KIT (Small)
Components required to DIY basic hinge for folding plates.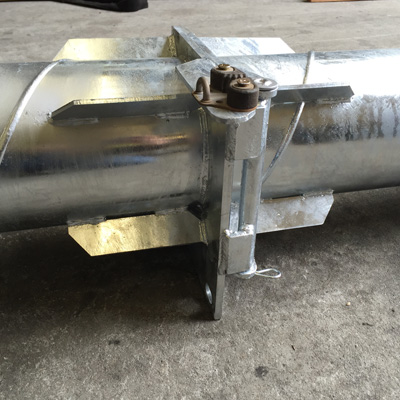 Example of use: Shown here on a remanufacture of a Coles Seed n Super Auger.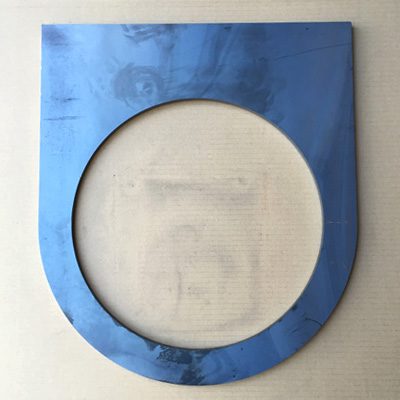 FOLDING HINGE PLATES (Large)
Designed to match our larger barrel sizes and laser cut out of heavy plate. Typically used in Folding Chaser Outloaders.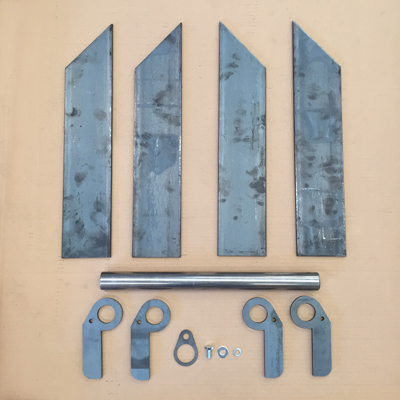 HINGE KIT (Large)
Components required to DIY Hinge & Fit Large folding plates.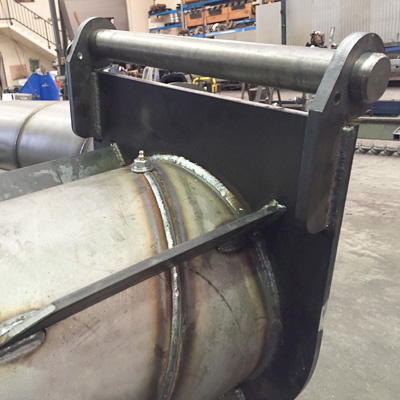 Example of use: Hinge assembly shown on one side of a 12.5″ Folding Auger.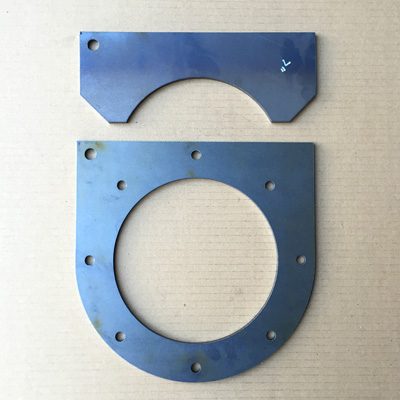 SQ TOP FLANGE / MOTOR MOUNT
This square top flange and crescent plate are great for making electric motor mounts. Available with or without motor plates.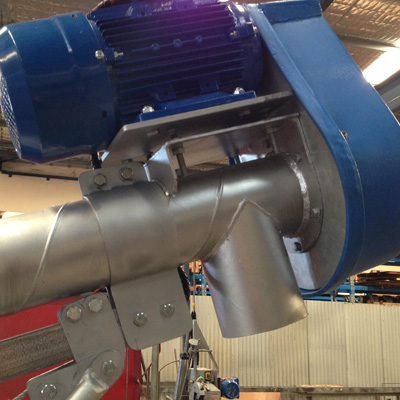 Example of use: Shown here with electric motor, teardrop endplate & safety cover on a 5″ Pencil Auger.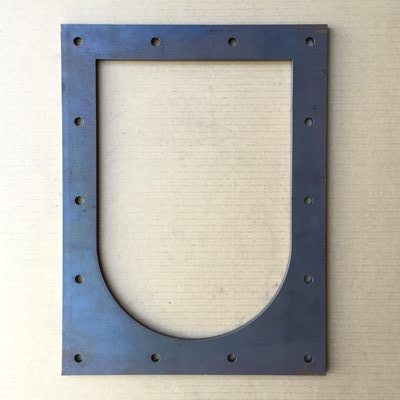 TROUGH FLANGE
Laser cut to fit our pressed troughs. Square base acts as feet for the auger. Matching Endplate with bearing footprint also available.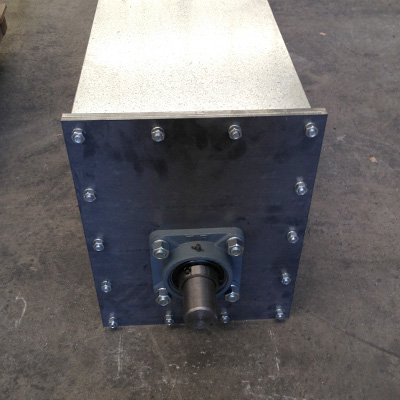 Example of use: Trough with Galv Lid shown here with Flange, Bolt on Endplate and Bearing assembly.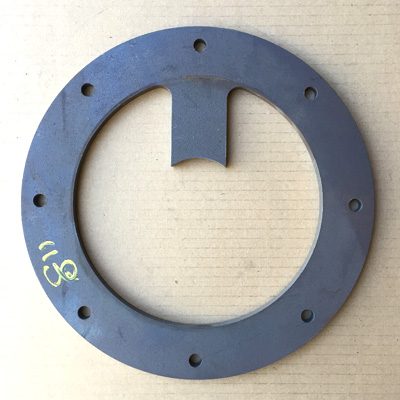 HANGER FLANGE
Either a bronze bush or split housing assembly can be attached to this flange to create a hanger bearing, sandwiched between two joining flanges.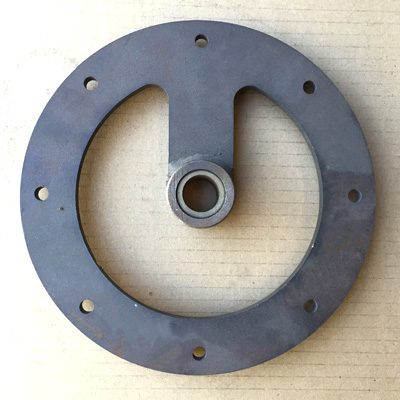 HANGER FLANGE WITH BUSH
A Bronze Bush pressed in MS Housing has been welded to the flange and then machined in Lathe.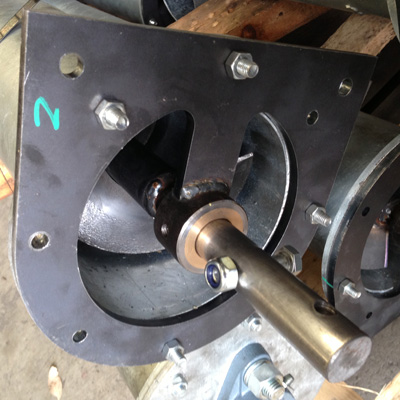 Example of use: Shown here with square top & lug holes. The bolt in spigot joins the next auger & times the flighting.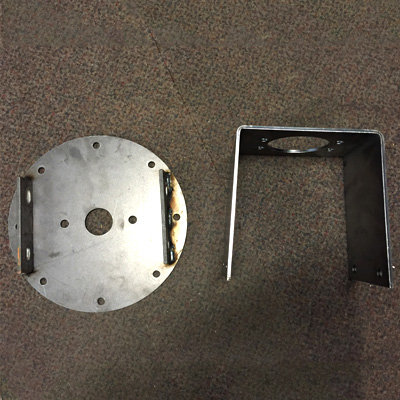 HYDRAULIC MOTOR MOUNT PLATE
Plate can be supplied for DIY or in pre-made form with bolt on Endplate.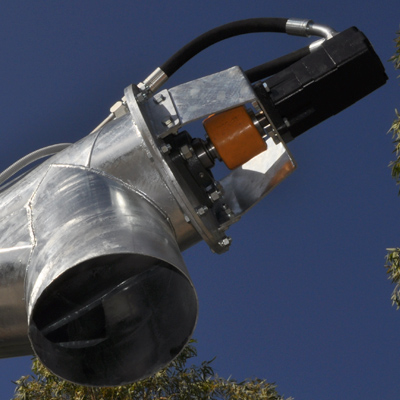 Example of use: Shown here fitted with hydraulic motor & chain coupling.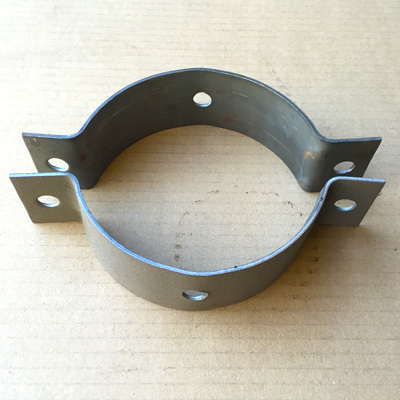 BARREL CLAMPS
Available to suit a variety of barrel sizes. Perfect for DIY Framework or undercarriage.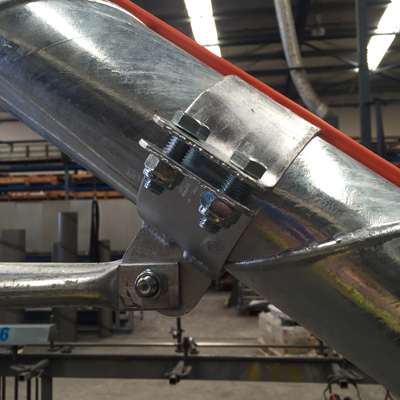 Example of use: Shown here fitted to a 4″ Galvanised Auger.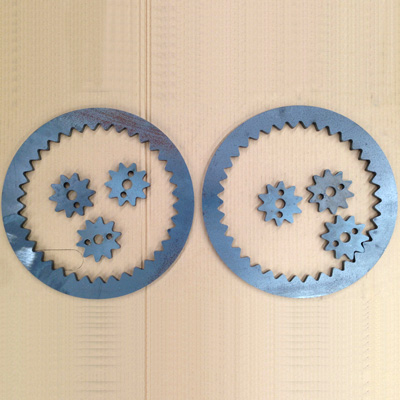 WHEEL DRIVE & COG KIT
Laser cut to fit 15″ or 16″ Landcruiser Rims.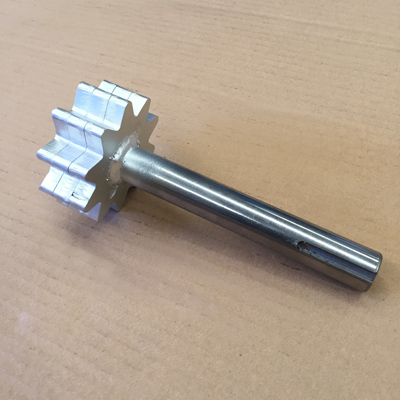 Example of use: Laser Cog plates are welded together and machined flush. Suits 1″ drive.
MACHINED ITEMS
We machine spigots and stubs and other miscellaneous items at our premises as required. In Augers the terms "Spigots" & "Stubs" are interchangeable. We can offer recommendations of bearing & drive size, or follow customer specs.
Most spigots are machined to be a tap in fit and sometimes a flat will need to be ground onto the spigot surface to enable it to clear the weld fin found inside CHS pipe. Below are some examples of what we can provide.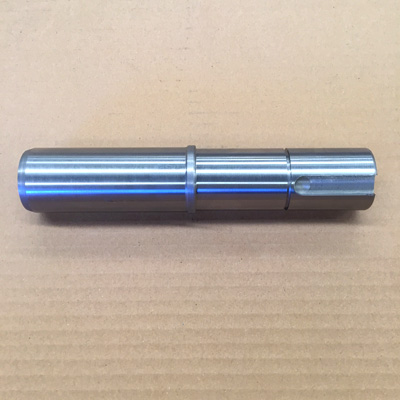 DRIVE STUB
This example includes a Drive surface with Keyway, Circlip groove and Bearing surface plus machined end to fit inside Pipe.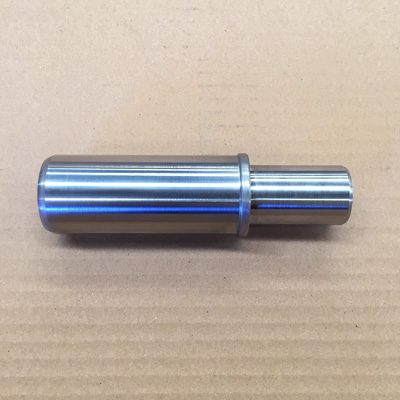 BEARING STUB
Also known as a tail stub, or end stub, this typically is a centralising end for the auger and sits in a bearing or bush.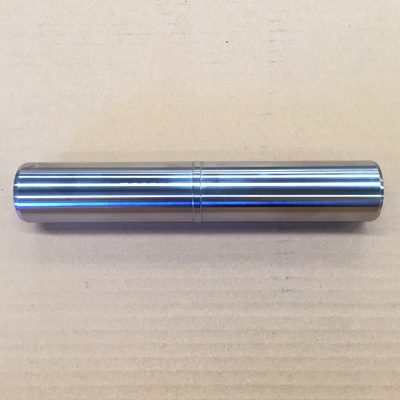 PIPE JOINER
Machined out of Solid or Hollow Bar this spigot joins two pieces of pipe keeping them straight when making a longer auger.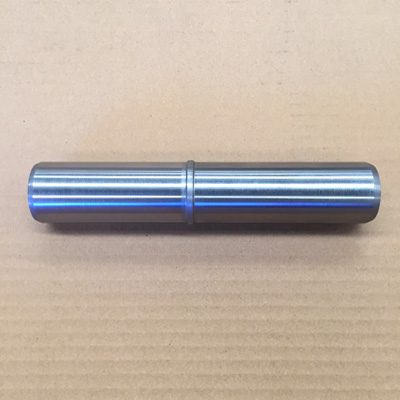 BOLT TOGETHER PIPE JOINER
Machined out of solid bar with one longer end suitable for drilling through pipe and joiner when fitting.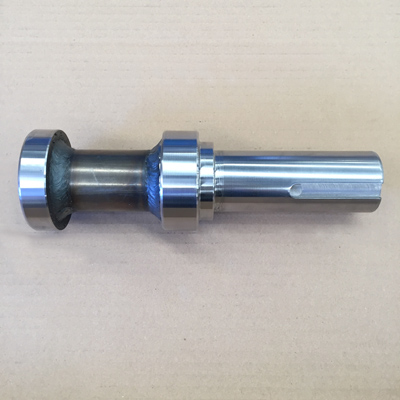 LARGE DRIVE SPIGOT
Spigots to suit larger pipe diameters are often manufactured using weld on collars (turned true) to save on time and costs of turning down solid bar.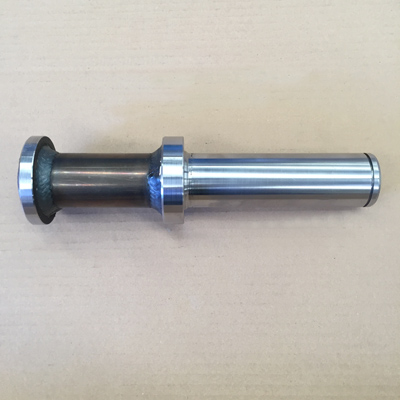 SLIDING END SPIGOT
Used in conjunction with our sliding bearing assembly these end stubs are used on large folding augers which require the top auger half to be able to move up before engaging.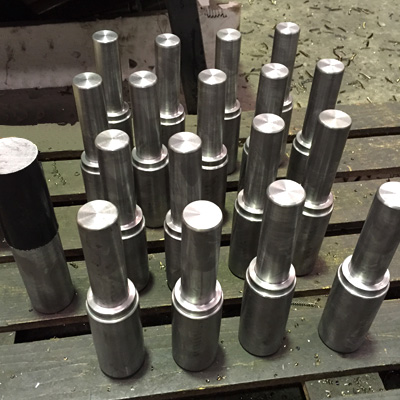 Machined Drive spigots with thrust surfaces ready for keyways.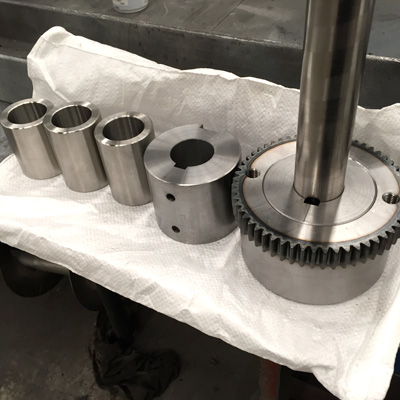 Stainless and MS Couplings machined to customer specs.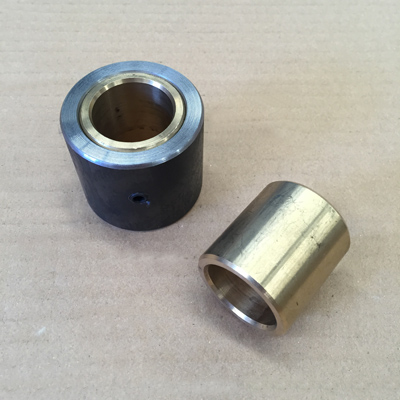 BRONZE BUSH in MS HOUSING
Centralising bush used in augers with a cage frame at pickup end. Bronze is held by grub screw with replacement bushes available.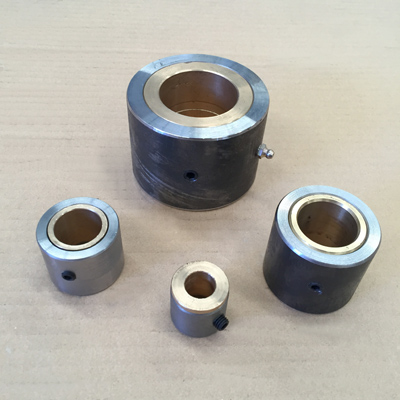 Available in a variety of sizes or machined to order.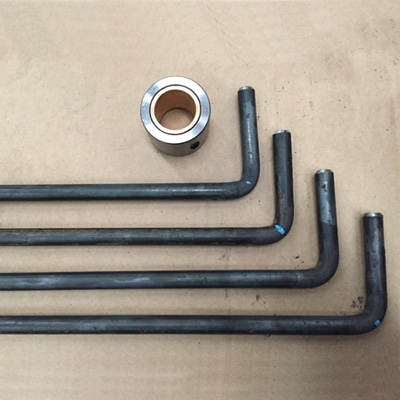 CAGE FRAME KIT
We can supply a basic kit for you to DIY cage frame. Includes Bush and arms to suit size of barrel.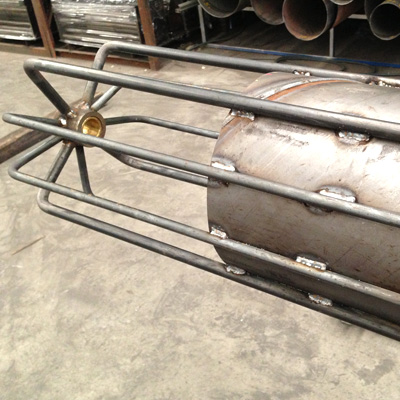 Example of use: Basic inner cage frame kit fitted to a 9″ Auger.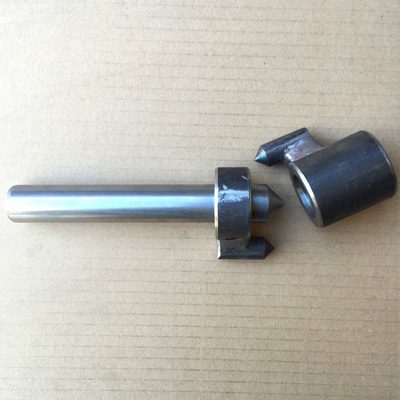 SMALL DOG CLUTCH ASSEMBLY
Male & Female Clutch halves to engage top flighting on folding augers. Good for Coles Seed N Super Augers. Suits 25nb Hvy pipe.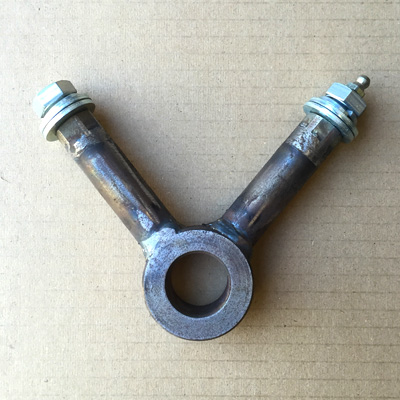 1″ GREASEABLE HANGER BUSH
Typically stocked & Manufactured to suit our 6.5″ & 7.5″ Barrel.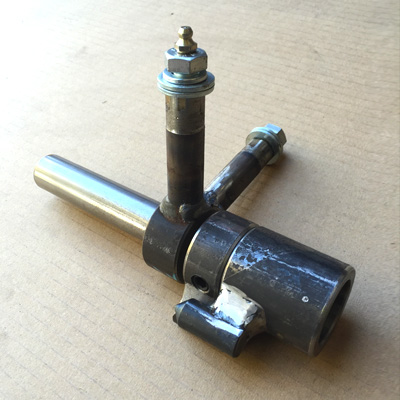 Complete Small Dog Clutch Assembly with Greaseable Hanger.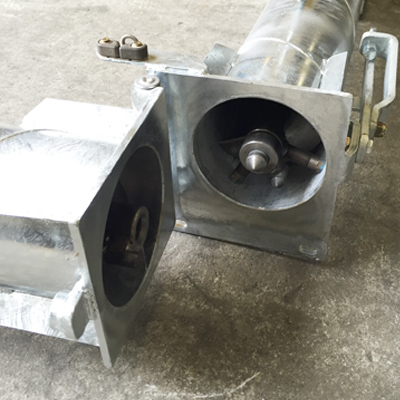 Example of use: Dog clutch assembly with Hanger fitted to a remanufactured Seed n super auger.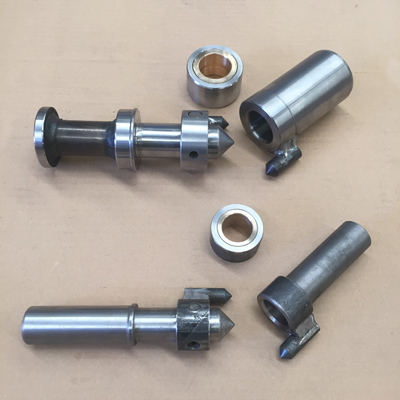 MEDIUM DOG CLUTCH ASSEMBLY
Used to engage top flighting on folding augers. Manufactured in house to suit 40nb, 50nb & 65nb pipe with a bronze bush pressed in MS housing to DIY hanger.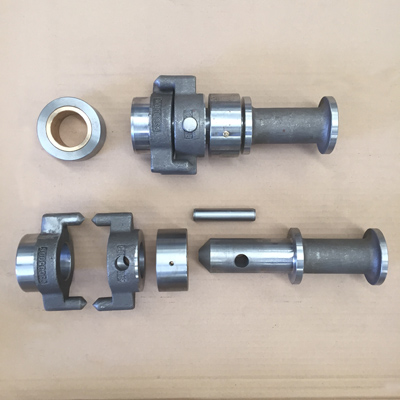 LARGE DOG CLUTCH ASSEMBLY
This Trufab Brand Cast Clutch suits 80nb Pipe and has a matching 2″ Bronze Bush pressed in MS Housing to DIY Hanger.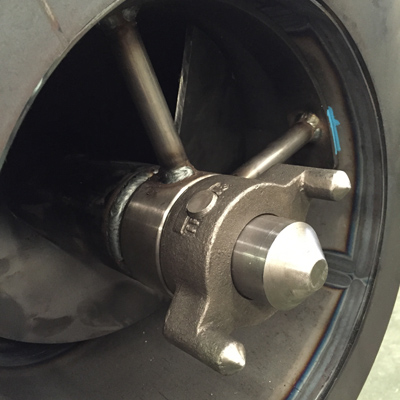 Example of Use: Trufab Male Clutch half and Greaseable Hanger Bush fitted to a 12.5″ Chaser Bin Outloader.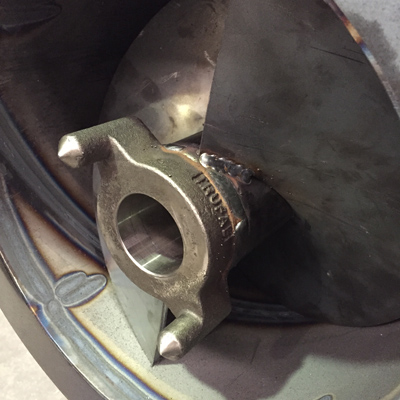 Example of Use: Trufab Female Clutch half fitted to a 12.5″ Chaser Bin Outloader.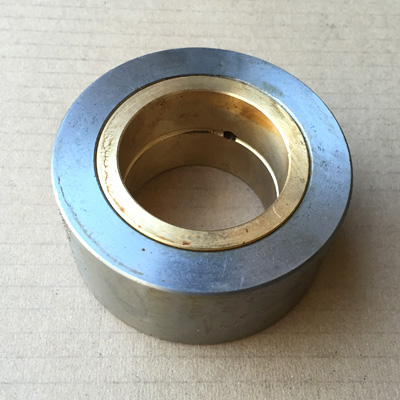 2″ BRONZE BUSH in MS HOUSING
This Trufab brand Greaseable Bush can be supplied to DIY hanger in a folding outloader or floor auger application.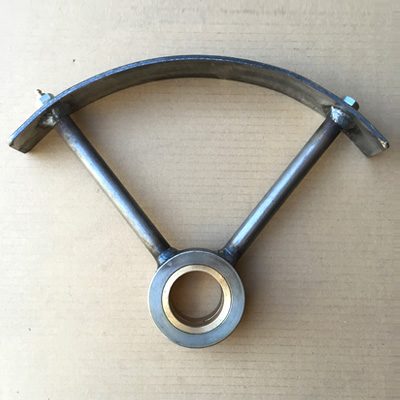 HANGER ASSEMBLY
We manufacture these large greaseable hanger assemblies to match our barrel sizes so all you need to do is drill into your tube and bolt it in.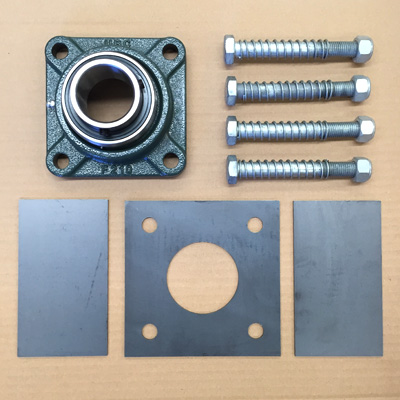 SPRING SLIDING ASSEMBLY
Used at the top of folding chaser outloaders this bearing, plate, bolt & spring set enables movement of an F210 assembly to allow ease of engagement at the dog clutch.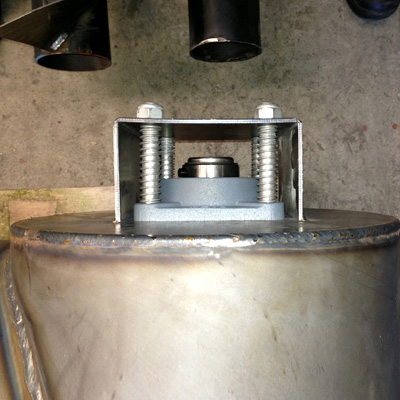 Example of use: Spring Slider Kit shown assembled on 12.5″ Chaser Outloader. Used in conjunction with our 50mm Sliding Spigot.
BEARINGS
We stock a good range of standard self aligning bearing assemblies used in Agricultural Augers and can normally source less common items within a day or so.
Most of the Sprockets and Pulleys we stock suit our augers but we quite often have other special sizes available.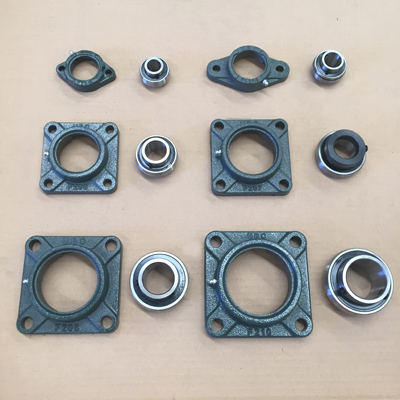 OVAL & SQUARE FLANGE UNITS
Cast housings allow the bearing to self align. We supply both set screw & eccentric collar locking style bearings.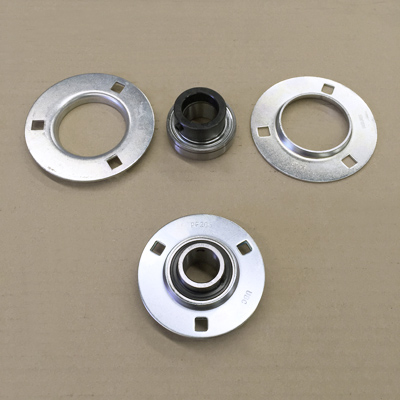 PRESSED FLANGE HOUSING
Used commonly on Pencil augers with motor assembly or where space is at a premium outside of the auger endplate.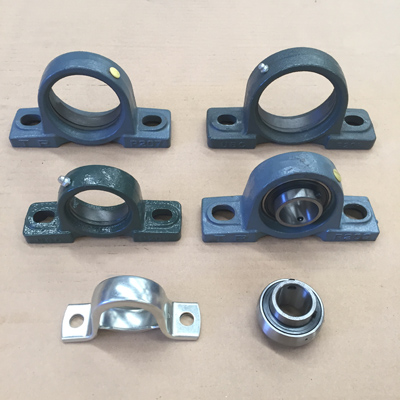 PILLOW BLOCK HOUSINGS
Self aligning Cast housings available in a variety of sizes. We also stock Pressed 205 Housings.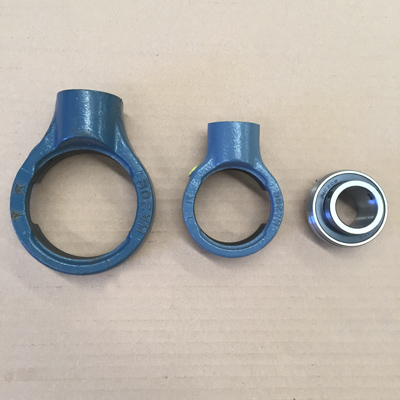 CAST HANGER BEARINGS
Cast self aligning housings with a threaded section for support arm.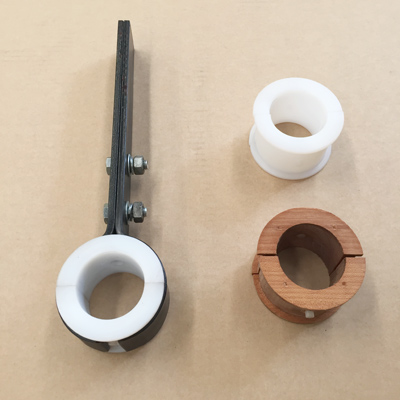 SPLIT HANGER & UHMWPE or WOODEN BUSH
Perfect for supporting horizontal augers where switching out a bearing or bush is tricky. Available in 1″, 40mm, 50mm & 75mm UHMWPE or Oil Impregnated White Maple bush.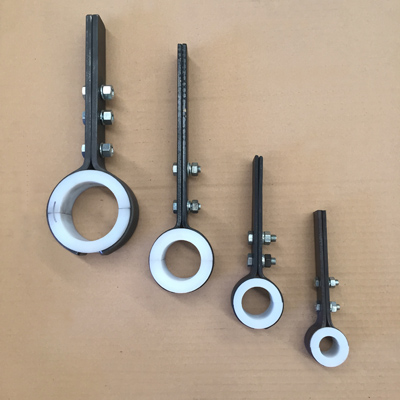 Assemblies are sold as Hanger arms only, Bush only or Complete unit.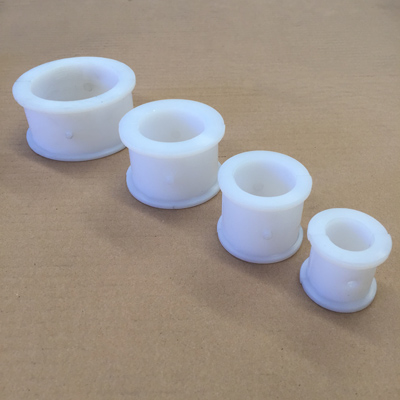 UHMWPE Split Bushes
These replaceable bushes are made from ultra high molecular weight polyethylene and good for general wear conditions.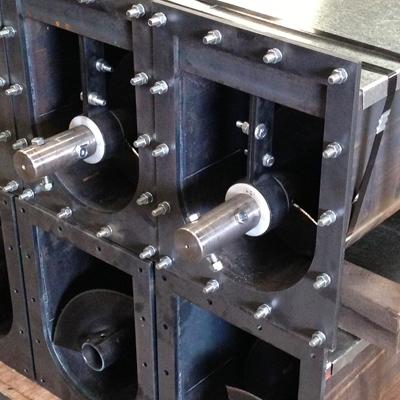 Example of use: Split Hanger Assemblies used in horizontal troughs to support & centralise the auger at 3m intervals.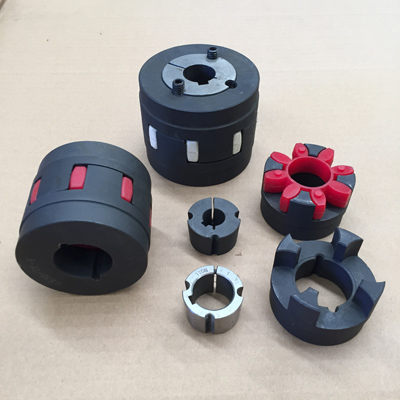 JAW COUPLINGS
A flexible high torque coupling that can be used in various applications. Used with taper lock bushes so drive sizes can be mixed & matched.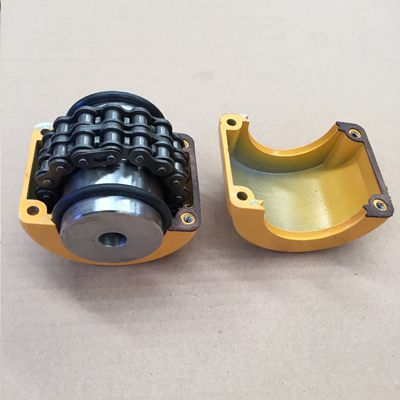 CHAIN COUPLINGS
Pictured with pilot hole. Both halves are Machined with internal keyway to suit drive shafts.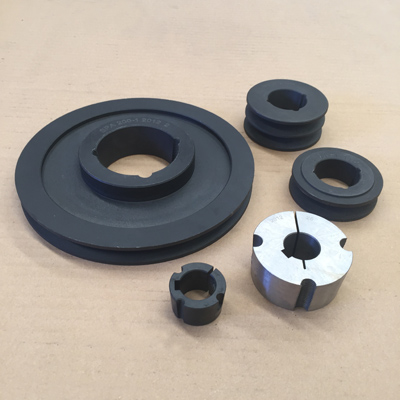 PULLEYS
We stock various size Pulleys & Belts to suit our augers and can readily source special sizes. Taper Lock bushes are supplied to suit nominated drive size.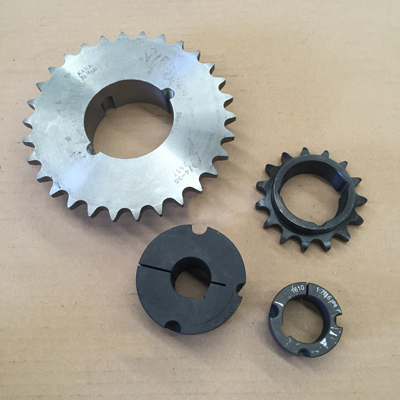 SPROCKETS
We stock replacement sprockets & Chain for our augers and source special items as required. Taper Lock Bushes are supplied to suit nominated drive size.
POLY AUGER FITTINGS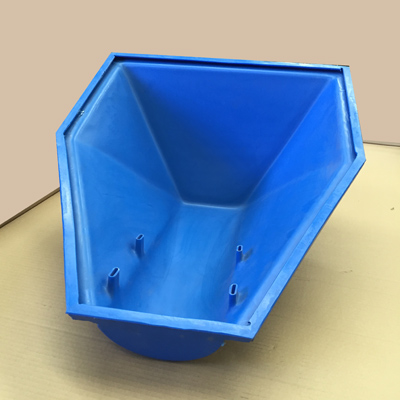 POLY PENCIL HOPPER
Hopper designed for use with pencil augers 4″ to 6″. Comes with straps. Cut out neck to suit barrel size.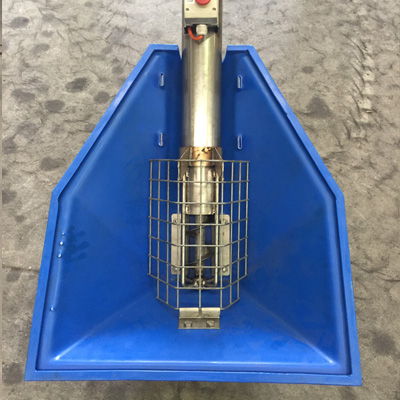 Example of use – 4″ Stainless Auger with Pencil Hopper & special Strapless Hopper fittings.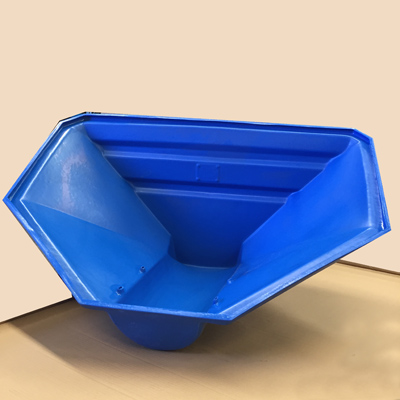 MEDIUM or LARGE POLY HOPPER
Medium hopper suits up to 10″ Barrel – cut out neck to suit. Dim: 1000x1300x600mm
Large hopper suits 10″ to 12″ Barrel. Dim: 1300x1350x600mm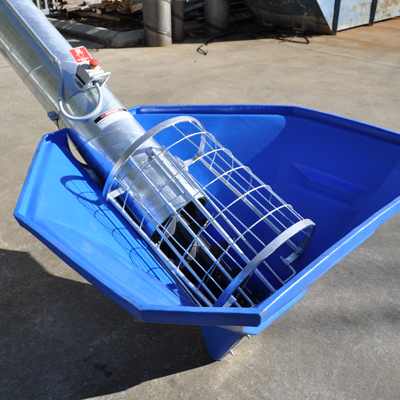 Example of use: Medium Hopper shown with our 9″ Whizitup Strapless Hopper Fittings.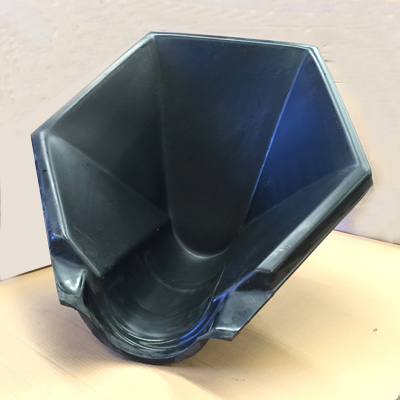 FLEXICOIL HOPPER
Suits an 8″ Auger and used typically where a rotating hopper is required. Dim: 1050x850x525mm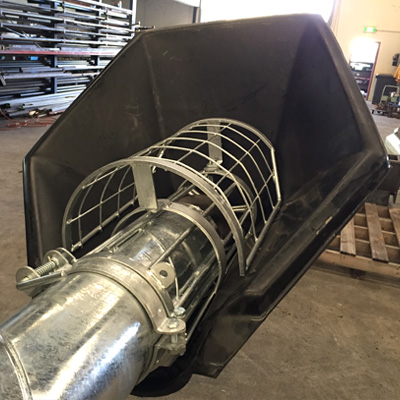 Example of use: Flexicoil Hopper with lockable rotating cage & hopper assembly.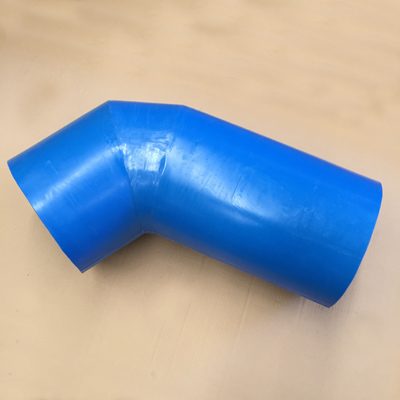 POLY SHUTE
Designed to suit our 12″, 13″ & 15″ Barrel this shute is great for the end of field bin outload augers.
Example of use: Shown on a 12″ Barrel. We can also supply laser cut Pillow Block bearing supports to suit our tube.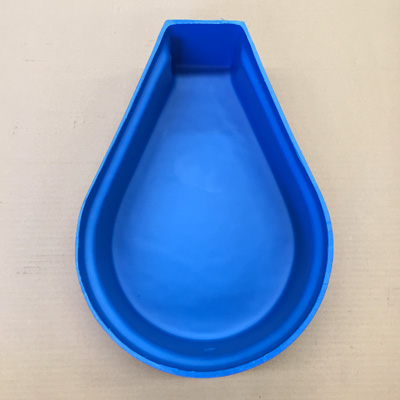 SMALL DRIVE COVER
This hard poly cover matches our laser cut teardrop endplates and safely encases your chain/belt drive assembly.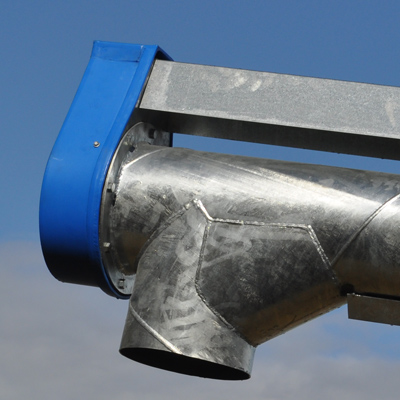 Example of use: Shown on our 9″ Whizitup Auger.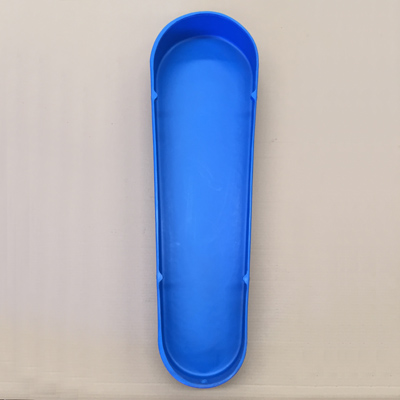 BELT COVER
Poly Belt Cover used on our Whizitup Brand Auger.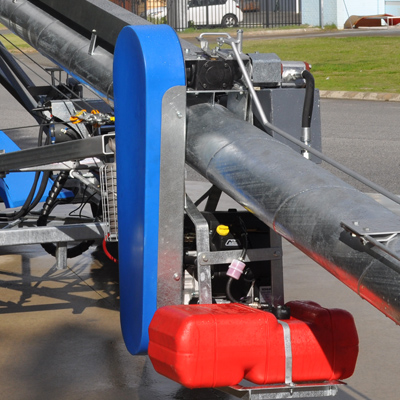 Example of use: Shown on 9″ Whizitup.
OTHER AUGER FITTINGS
POLY FUEL TANK
This is a 23L tank with quick release fittings, as used on our Whizitup Augers.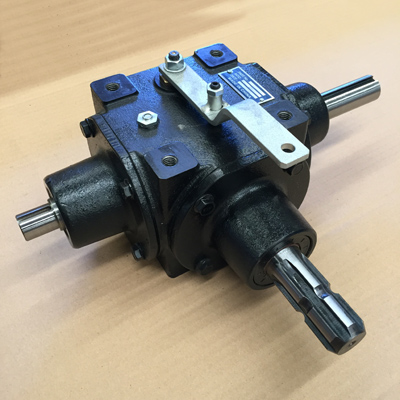 30hp REVERSABLE GEARBOX
We have gearboxes manufactured to our requirements. This gearbox includes a third small output shaft used to drive a hydraulic pump. Click here for specs.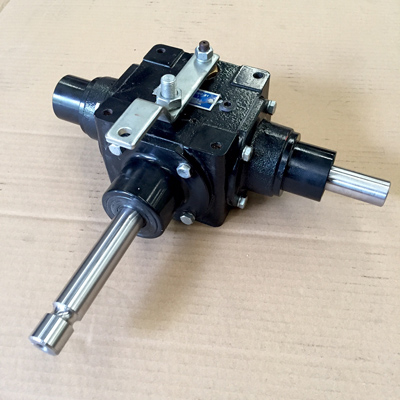 15hp REVERSABLE GEARBOX
This 15hp Gearbox is manufactured with input and output only. Click here for specs.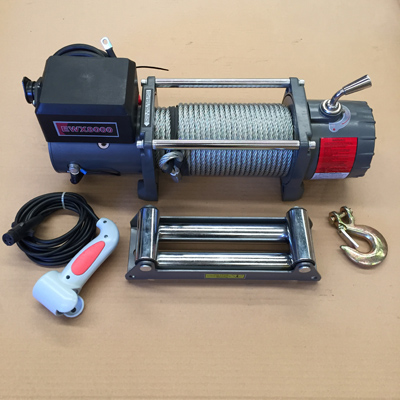 8000lb ELECTRIC WINCH
Runva brand Heavy duty electric winch. Click here for specs.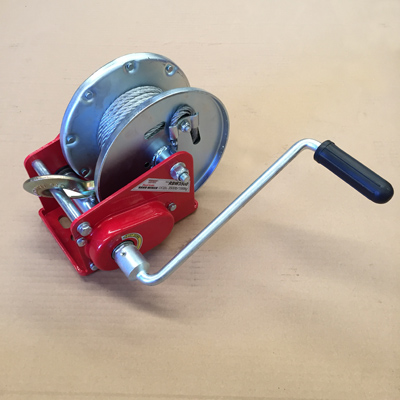 HAND WINCHES
ROCK brand Automatic brake hand winches. Available in 3 sizes: 1200lbs, 2000lbs & 3500lbs.